The Doctor's Choice is proud to offer a wide range of comprehensive Home Health Services to meet the needs of adults, seniors, and pediatric patients. Our team of professional caregivers specialize in providing personalized medical care, rehabilitative therapy, and companion assistance to those in need from the comfort of their homes. Whether you or a loved one requires temporary or long-term care, our experienced, compassionate caregivers will be there to help you meet your goals and maintain independence.
The Doctor's Choice ensures that our caregivers are licensed and qualified to provide the following range of in-home health care services and more!
In-Home Medical Care
Our licensed nurses and caregivers provide a variety of home nursing care services on an hourly, intermittent, or private duty basis, including the following:
By relying on the professional support and care offered by The Doctor's Choice, patients and their loved ones enjoy reduced financial costs by staying in the convenience and comfort of home as well as avoiding emergency medical care in the event of a medical error or poor self-care. With an in-home healthcare provider by your side, you can rest and recuperate in peace.
Rehabilitative Therapy
Our accredited physical therapists offer customized rehabilitation programs designed to suit the individual needs of each patient, including the following:
Range-of-Motion Exercises

By working with a professional physical therapist from the comfort of home, our patients enjoy a customized treatment plan that is suited to the patient's environment and lifestyle.
Companion Care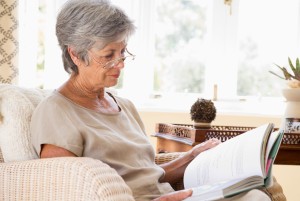 Our caregivers are experienced at providing quality companionship and domiciliary care services to seniors, disabled individuals, post-operative or ill patients transitioning from the hospital, new and expectant parents, and more. Our companion care includes:
Daily Care and Companionship
Meal Preparation
Bathing & Personal Grooming
Light Housekeeping
Reading, Games & Entertainment
Grocery Shopping and Errands
Walking & Light Exercise
Transportation & Outings
Pet Care

Whether due to age, illness, injury, or disability, the licensed, professional in-home caregivers at The Doctor's Choice are dedicated to assisting each and every patient with everyday tasks and daily life with compassion and friendship.
Language Needs
If English is not your loved one's first language, we will do our best to match you with a caregiver who speaks your language fluently. We understand that hiring an in-home nurse, physical therapist, occupational therapist, or personal caregiver can be intimidating, but we work closely with you and your family to ensure that we make the best match, both based on your needs as well as personality and preference.
Contact The Doctor's Choice Today!
To learn more about our in-home care services and our exceptional caregivers in Los Angeles, please call (323) 965-0510 or email us at info@thedoctorschoiceagency.com. We are available 7 days a week. We are happy to assist with you or your loved one's special needs.
Next, read About Us