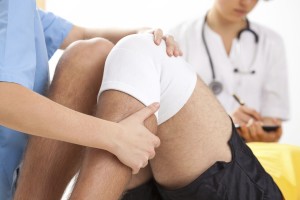 The skilled therapists at The Doctor's Choice provide at-home physical therapy services that are fully customized to meet each patient's unique needs and goals. Through physical activities, exercises, education, and dedicated support, our licensed physical therapists work closely with each patient to help restore his or her ability to lead independent, fulfilling life regardless of injury, illness, surgery, or other impairment. We will coordinate with your physician, caregiver, and family to create a comprehensive rehabilitation plan, which may be modified throughout treatment to ensure safe, optimal results.
To learn more about The Doctor's Choice and our home physical rehabilitation services, please do not hesitate to call us at (855) 857-0797 or fill out our online contact form to have someone from our Los Angeles-based office call you. We are available seven days a week and look forward to discussing you or your loved one's specific needs!
What Conditions Benefit from Physical Therapy?
At-home physical therapy is one of the most cost-effective treatment options for relieving pain and improving mobility in patients suffering from a wide array of health conditions, such as:
Arthritis
Low Back Pain
Carpal Tunnel Syndrome
Musculoskeletal Disorders
Traumatic Brain Injury
Fall Injuries
Fractures
Stroke
Incontinence
Hand injuries
Total Joint Replacement
Parkinson's Disease
Lymphedema
Balance Issues
Diabetes
Sports-Related Injury
Whether you or a loved one is faced with acute health issues, cardiovascular or pulmonary impairments, neurological disorders, or physical injury, our highly trained therapists provide safe, effective at-home physical therapy that a suited to each patient's unique needs and goals. By working in  a familiar environment, our patients are able to make significant progress in their recovery without the distraction or stress of going to a nursing home, rehabilitation hospital, or assisted living facility.
At-Home Assessment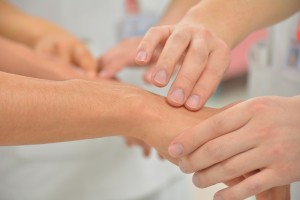 The home physical rehabilitation therapists at The Doctor's Choice first evaluate each patient's goals, as well as his or her physical abilities, muscle strength, balance, coordination, and range of movement to create a personalized treatment plan. Additionally, our therapists may also conduct a home safety assessment to address any issues that may interfere with the patient's abilities and function within the home environment, such as poor lighting, clutter, low chairs, etc. We not only work with the patient, but also coordinate with his or her family and community to maximize the patient's rehabilitation. With our help, we can significantly reduce the risk of further injury or complication while at home.
In addition to quality physical therapy care and exercise, The Doctor's Choice offers a full range of services to aid in a patient's total recovery and well-being, including skilled nursing, medical social services, speech therapy, occupational therapy, domiciliary care, and more.
Contact The Doctor's Choice Today!
To get started on the road to recovery and physical independence, contact The Doctor's Choice Home Health Services today. Our medical and home physical therapy services are administered under the highest quality standards as set by our Physicians Advisory Board.
Call (855) 857-0797 to get the support and assistance your or your loved one needs.
Next, read about Diabetes Management