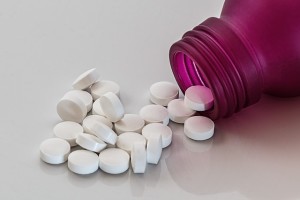 One of the most important steps in recovering after an injury or illness, or managing health issues at any age is remembering to take prescription medication as instructed. It is far too easy to forget to take correct medication and specific times in the day. Medication errors are one of the most common causes of illness, falls, hospitalization, and death in seniors as well as other individuals who rely on prescription drugs for their health and well-being.
The Doctor's Choice in LA can provide the reliable service and assistance necessary to manage and stay on track of your medication, antibiotics, and vitamins from the comfort of home. To learn how our registered nurses, licensed nursing aides, and certified home caregivers can help you or a loved one, please call (855) 857-0797 or contact us online. We are available to discuss your medical care needs seven days a week.
In-Home Medication Care and Management
The skilled and compassionate in-home caregivers and nurses at The Doctor's Choice can visit you or your loved one at home on a daily or weekly basis to provide the following services:
Medication reminders
Picking up and refilling prescriptions
Taking patient to medical appointments
Assisting with taking medication as instructed (time schedule, food, drinks, etc.)
Monitor health and vital signs
Help you and/or family understand medication
Watch for side effects or harmful drug interactions
Coordinate with patient's physicians, pharmacy and family to avoid over-medicating or harmful drug interactions
Forgetting to take medication or confusing dosages and prescriptions can be dangerous. If you are concerned about your own health or the health of a loved one in the Los Angeles area, let The Doctor's Choice be there to offer peace of mind and security with regular medication management and medical care.
Additional In-Home Medical Care Services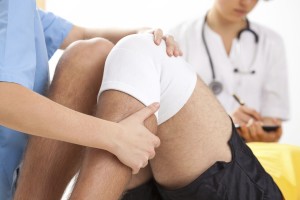 The Doctor's Choice is proud to offer fully customized in-home care services to meet our patient's needs. From medical care to housekeeping and companionship, our nurses and caregivers have extensive experience in the field and care deeply about delivering only the highest quality home health service. Additionally, our patients can benefit from the services of our exceptional physical therapists, speech therapists, and occupational therapists.
Unlike nursing homes or assisted care facilities, The Doctor's Choice gives injured, ill, elderly, or disabled individuals the assistance they need to maintain independence and a positive quality of life without having to move out of the comfort of home or away from friends and family. Do not hesitate to contact us for the reliable assistance you need and deserve.
Hire a Trusted Home Healthcare Provider Today!
The Doctor's Choice Home Health Services is dedicated to providing our patients and their families with the reliable, compassionate assistance and medical care necessary to continue living comfortably at home without complication or risks. To receive trusted medication management, call (855) 857-0797 or email us at info@thedoctorschoiceagency.com. We are available to discuss your needs and concerns 7 days a week – give us a call!
Next, read about Wound Care