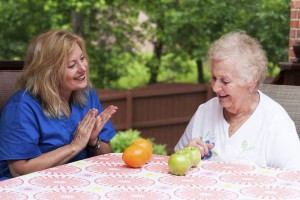 The Doctor's Choice also provides hospice care through our sister company Comfort Choice Hospice. Our goal is to provide compassionate care to each patient and transform the process of passing away to a process of living comfortably in one's final days. Our experienced team at Comfort Choice Hospice strive to enhance the quality of each day by providing expert interdisciplinary care, consultation, support, and education. Through our physical, emotional, and spiritual services, we help our patients feel at ease by providing support when it is most needed.
We work to help our patients stay as comfortable and independent as possible while remaining in the comfort and familiarity of their own home for as long as possible. We believe this is one of the most important elements of maintaining wellbeing and quality of life.
We offer a network and community of aid and support for the patient as well as for their family and caregivers. Some of the many benefits of Comfort Choice Hospice include:
Assistance with day to day needs and activities
Companionship, socialization, and community
Light housekeeping, grocery shopping, and meal prep
Help with bathing and dressing
Medication reminders
Home safety checks
Support and relief for primary caregivers
Post-operative medical care
Monitoring of vital signs
Medical appointments
Contact the Hospice Care Professionals
Whether you're considering hospice care for the first time or have already made up your mind, our expert staff is standing by to help. Simply reach out to us by phone or email. We'll answer all your questions and make sure you understand every step along the way.
Learn more about Comfort Choice Hospice